In Paris Cathedral of the diocese of the "Living Parish - a meeting place of the Living Christ"
Sunday, 08 February 2015, 14:45
January 29 - February 1, 2015 in a monastery in Shevtoni (Belgium) for the first time since the founding of the Exarchate, Diocese of St. Volodymyr the Great Cathedral took place. In the cathedral was attended by about 50 people - was introduced almost every parish of the diocese - priests, monks and nuns, and laity. Led the Council of Bishops, Bishop Boris Gudziak, moderators were about. Yuri Schurko (Germany), about. Andrew Chirovsky (USA).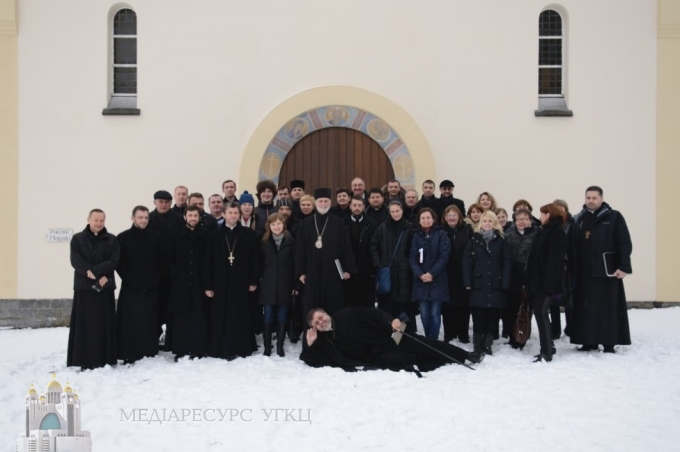 Work on each item of the concept of "Live parish" was organized in four phases: 1) a biblical basis whether a particular parish, which has trained about. Yuri Schurko 2) Evangelical Theological advice on about. Andrew Chirovsky, 3) work in groups - to discuss proposals and statements, 4) present the results of work in groups around the cathedral for the purpose of making resolutions.
In discussions much attention was paid to the current circumstances of life and work in the diocese: the need for worship (and catechesis) in different languages ​​- French, Dutch, English, Italian, German, and not only Ukrainian;assimilation problems, the relationship between the parish faithful belonging to different migration waves, challenges to pastors in terms of dispersion of the faithful, catechesis and of promoting the reading of Scripture, to operate within secular society, and so on.
An integral part of the cathedral was prayer - daily Vespers, Matins and Liturgy. Important aspects of the cathedral were communication, mutual learning, constant presence and availability bishop.
Council passed a resolution, which will soon be published.
Source: Ukrainian Greek Catholic Church in France, Benelux and Switzerland
PUBLICATIONS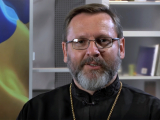 A vast cemetery, a mass burial, was found near the city of Izyum, in which more than 400 innocently killed and tortured people have already been...
MEDIA