Secretary of State Antony Blinken met with the Ukrainian Community of Washington
Wednesday, 02 March 2022, 23:43
Secretary of State Antony Blinken held a private meeting with Ukrainian Ambassador Oksana Markarova, Metropolitan Borys Gudziak, Ukrainian Catholic Archbishop of Philadelphia, Archbishop Daniel Zelinsky from the Ukrainian Orthodox Church of America, and a dozen members of the Washington DC Ukrainian community in the Ukrainian Catholic National Shrine of the Holy Family (Washington, D.C).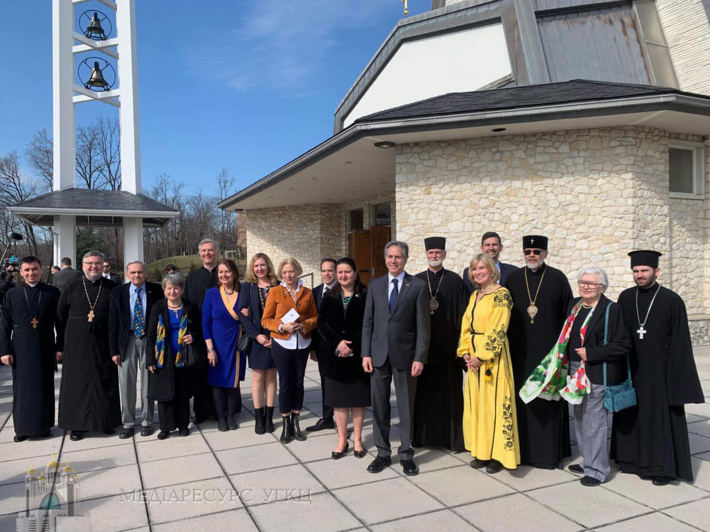 Archbishop Borys and the Ukrainian Ambassador Oksana Markarova welcomed the Secretary at the doorsteps of the shrine. Archbishop Borys thanked Secretary Blinken and his team for everything they are doing for Ukraine.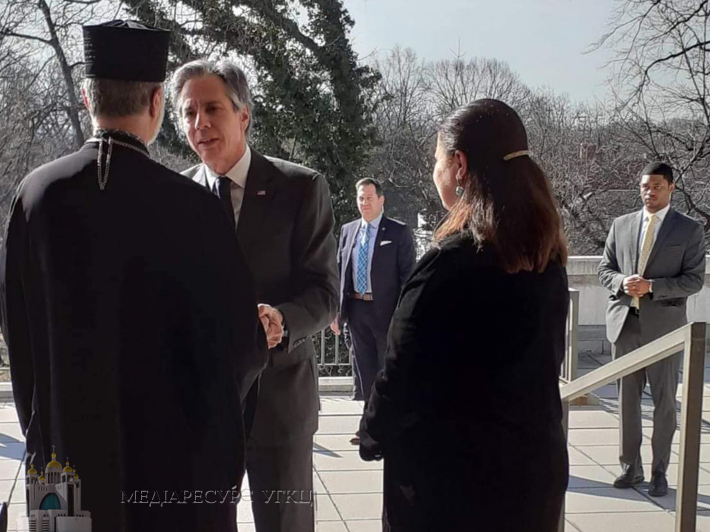 After the Secretary of State briefly prayed with the community, he reassured that he is doing everything in his power to support Ukraine and its people.
"This icon is about extreme humility" noted Archbishop Borys showing the icon of Christ on the cross. "That's what Lent is about and what Ukraine is experiencing".
"It is a wonderful peace that we feel at this special place and it is an honor to be here", Secretary Blinken said to the community. He mentioned Pope Francis' call for peace and how it resonates with people throughout the world.
He also spoke about the faith that is sustaining Ukrainian people in their struggle. "In moments like this our faith is tested and the Ukrainian people show that they are rising to the text". Assuring that the US have tremendous faith in Ukrainian future Secretary Blinken emphasized that the world is inspired by resilience, strength, and faith of Ukrainian people.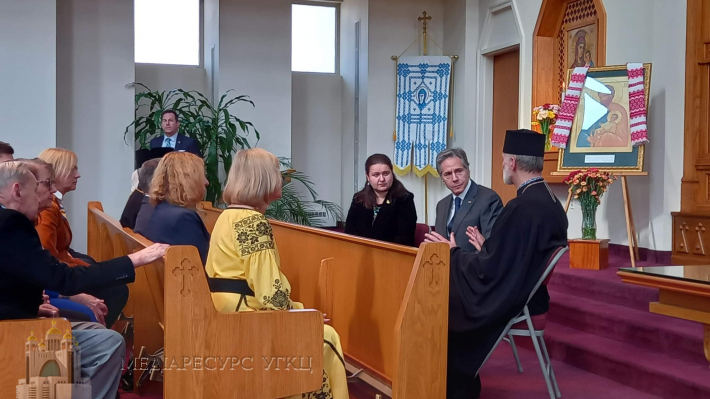 After the Secretary's remarks the representatives of the community expressed their concerns and requests.
During the conversation, Metropolitan Borys Gudziak said that morally, Ukraine has won the war. "Billions of people watching a battle of David and Goliath have decided who is true, who is right, who is just", stressed the metropolitan. He asked the Secretary to do everything in his power to support Ukraine's immediate acceptance into the European Union, to engage the supporters of Ukraine, the individual countries, to offer maximum immediate support. "There should be 40–mile caravans of aid coming into Ukraine through Poland, Hungary, Slovakia, and Romania—tomorrow". The metropolitan also pointed out that the Churches and communities of faith in Ukraine should be protected, mentioning the recent death of the Orthodox priest near Kyiv. "Every time over the last 250 years that a Russian regime —tsarist, communist, or Putinist—has occupied Ukrainian lands on which the Ukrainian Catholic Church ministered, our Church was declared illegal and strangled".
Fr. Mark Morozowich, dean of Theology of the Catholic University of America and Ukrainian Catholic priest commented: "Our people need humanitarian aid, defense and protection, and for recognition of war crimes."
Archeparchy of Philadelphia Сommunication Service
PUBLICATIONS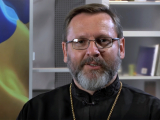 A vast cemetery, a mass burial, was found near the city of Izyum, in which more than 400 innocently killed and tortured people have already been...
MEDIA