You are fighting for the freedom of your country, yet we are aware that you are also fighting for us, - Archbishop Éric de Moulins-Beaufort
Monday, 19 September 2022, 10:45
September 18, the delegation of the Conference of Bishops of France took part in the Divine Liturgy presided over by His Beatitude Sviatoslav at the Kyiv Three Saints Theological Seminary. Archbishop Éric de Moulins-Beaufort, head of the French episcopate, said that it was a great honor for him to be together at the Liturgy and assured that in France, they were aware that Ukrainians, fighting for the freedom of their state, were also fighting for them.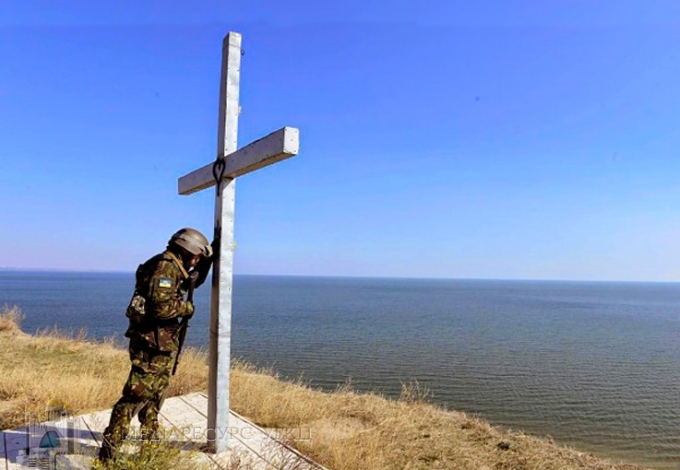 The archbishop noted that in comfortable Western societies, there is a risk of forgetting what a great value it is to form a nation and help each other in a friendship that is open to all people. He said that from February 24, all churches in France pray for Ukraine every Sunday. "We ask God to grant you peace, not the peace that the attackers want to impose on you, but the peace of truth and justice," wished the head of the French Bishops' Conference.
He expressed his admiration for His Beatitude Sviatoslav regarding the kind words he addressed the Ukrainian people every day during the war. This word is also translated into French.
"And I admire the teaching," he assured, "which forms the spirituality of wartime, how to conduct war, being disciples of Christ. On our European continent, which has experienced wars so often, we did not have such a teaching. And I thank God for what His Beatitude Sviatoslav gives us."
Archbishop Éric de Moulins-Beaufort shared that he would like to take with him to France the pain that is felt here but at the same time the strength and energy that are present in Ukraine.
The UGCC Department for Information
PUBLICATIONS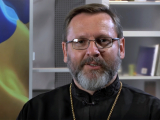 A vast cemetery, a mass burial, was found near the city of Izyum, in which more than 400 innocently killed and tortured people have already been...
MEDIA