The Head of the UGCC met with Dominicans from Ukraine, Poland, and the USA
Sunday, 11 September 2022, 20:27
On Friday, September 9, in Kyiv, Father, and Head of the Ukrainian Greek Catholic Church, His Beatitude Sviatoslav, met with Dominican Fathers from Ukraine, Poland, and the United States of America. The meeting with the Head of the UGCC took place at the end of the joint session of the Order, which monks from different parts of Ukraine and guests oversea held the day before.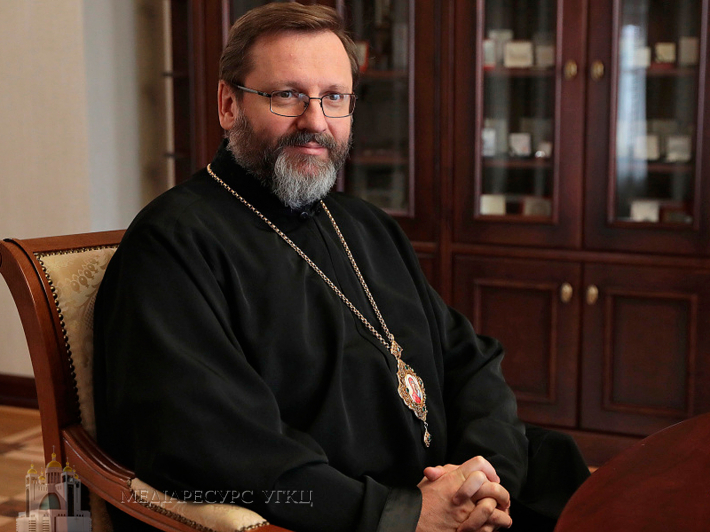 The Head of the UGCC thanked the Dominican fathers for this visit and emphasized that he values ​​the fraternal relations that the Ukrainian Greek-Catholic Church has with the Dominican community.
His Beatitude Sviatoslav thanked those fathers of the Dominican order who serve in Kyiv, where they conduct the Institute of St. Thomas Aquinas and are teachers of the Kyiv Three Saints Theological Seminary, for their service and good relations. The Head of the Church especially thanked Dominican community for being present in Kyiv at the hardest time of the Russian invasion, without any attempts to evacuate.
The Head of the UGCC thanked the Dominicans for their close cooperation with the parish of the UGCC in Fastov. Almost the largest humanitarian center of the Order in Ukraine operates there.
Ukraine and present challenges related to the war, the development of cooperation in the humanitarian, pastoral and intellectual spheres. In particular, His Beatitude Sviatoslav pointed out the need to hold joint meetings of consecrated persons in the capital of Ukraine. The Dominican Fathers expressed their readiness to share their experience of spiritual support and assistance to people who have come under the influence of sects or new religious movements, as they have relevant institutions in Poland. Besides having the Institute of St. Thomas Aquinas in Kyiv, they expressed their desire to develop intellectual cooperation.
The UGCC Department for Information
PUBLICATIONS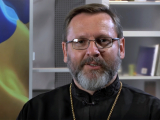 A vast cemetery, a mass burial, was found near the city of Izyum, in which more than 400 innocently killed and tortured people have already been...
MEDIA