The greatest misfortune for nation-building is that everyone craves to build his own Ukraine, - Head of the UGCC
Saturday, 12 February 2022, 23:26
We know that every conflict within our state will only call for an external aggressor. We pray: power is in unity of people. God, give us unity! His Beatitude Sviatoslav, the Father and Head of the UGCC said on the feast of the Three Saints.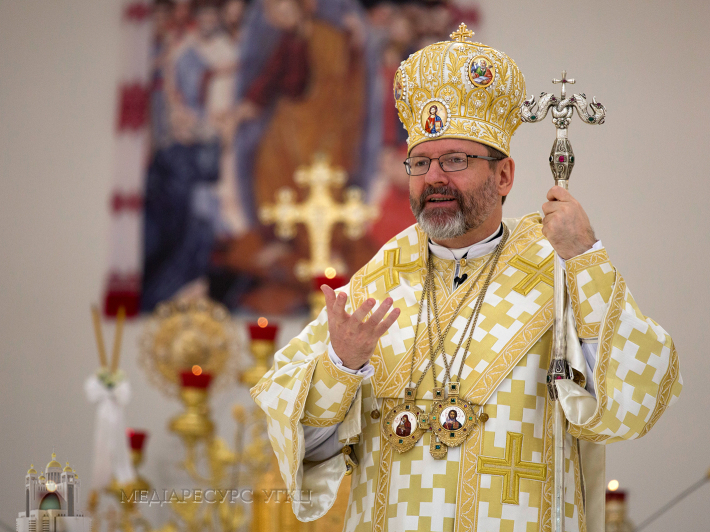 According to the preacher, the word about unity, the reflection of people's unity of the Holy Trinity in the life of the Church is the deep meaning of today's holiday and God's word addressed to modern Ukraine.
The Head of the Church assumes that our country often lacks this unity.
"Looks like everyone wants to build Ukraine which they fancied for themselves only, simultaneously imposing these views on all around them", he says.
It is that modern extreme individualism, he believes, when my opinion is more important than the opinion of the community, shows its face, both in the Church and in Ukrainian people.
"But the Church of Christ is the heart of the consolidation of people. In order to believe properly and realize the depth of a Christian sacrament simultaneously, you need to be a member of the community. We need to know, to experience and explore this together. Only then it can be realized. Today it looks just the same - in the face of this great threat which is lifting on our borders, in the face of the great challenges our people have within themselves, we see how important our internal unity is for the security and survival of our people", said the Head of the Church.
His Beatitude reckons that only he who is one within himself, who is able to form a community with another brother or sister - cannot be defeated.
The UGCC Department for Information
PUBLICATIONS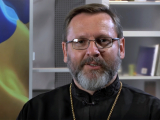 A vast cemetery, a mass burial, was found near the city of Izyum, in which more than 400 innocently killed and tortured people have already been...
MEDIA