Prayer for peace is stronger than any weapon, - Head of the UGCC calls on people to join World Prayer for Peace in Ukraine
Monday, 24 January 2022, 21:47
On Wednesday, January 26, on a special day of the World Prayer for Peace in Ukraine and in the world proclaimed by the Holy Father Francis in view of the new dangers which threaten Ukraine, streaming on Zhyve TV from 9:00 am to 9 pm of Kyiv time zone, an all-day prayer vigil is held.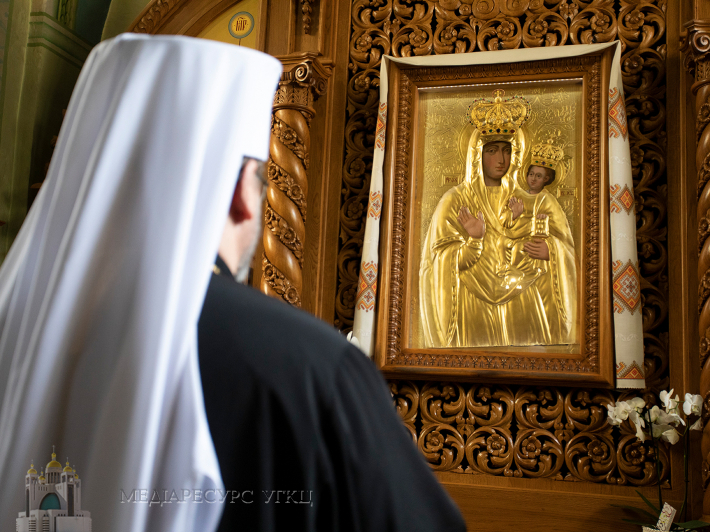 The faithful of the Ukrainian Greek Catholic Church gratefully respond to the call of the Holy Father and join the World Prayer for Peace in Ukraine.
His Beatitude Sviatoslav, the Father and Head of the UGCC personally invites through a video message all the faithful of the UGCC to join the prayer vigil.
"Why do we need to pray so much for peace in Ukraine today? - asks the Major Archbishop of the UGCC and explains: - when new dangers arise and the enemy is on the verge, our military is testing its combat readiness, statesmen are working to improve social mechanisms, diplomats are working to ensure that the world supports our people and state. And what do Christians do? Christians pray, fast, and repent of their sins".
According to him, praying for peace is stronger than any weapon. Moreover, prayer is the spiritual strength of people who believe.
"I call on all the children of our Church to join the prayer spiritual watch wherever you are.
He added that the prayer would be supported by Zhyve TV, forming a chain of global world spiritual guard of our Church for twelve hours.
The UGCC Department for Information
PUBLICATIONS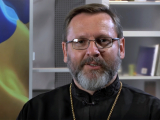 A vast cemetery, a mass burial, was found near the city of Izyum, in which more than 400 innocently killed and tortured people have already been...
MEDIA