May Newborn Savior bless us all with peace, - His Beatitude Sviatoslav in Christmas greeting
Friday, 07 January 2022, 15:01
His Beatitude Svitoslav, the Father and Head of the Ukrianian Greek Catholic Church congratulated all Ukrainians in Ukraine and overseas on the Day of the Nativity of Our Lord.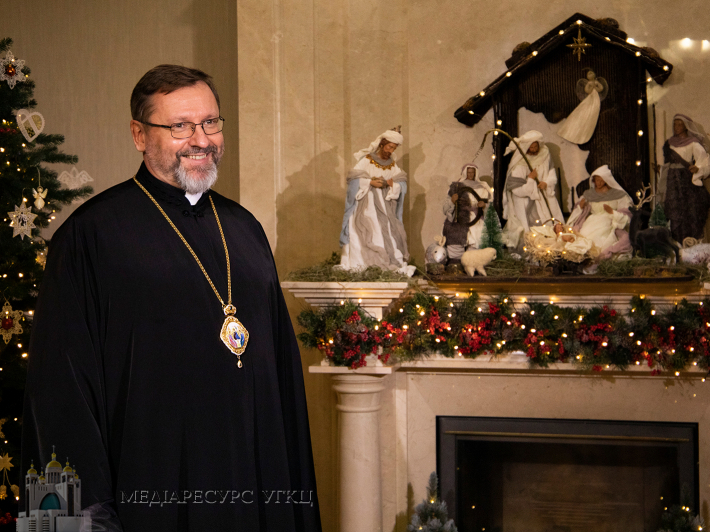 Christmas is a joyful and bright holiday, says the Head of the UGCC in his Christmas greeting, the fulfillment of human expectations and hopes. "The Word became flesh and made his dwelling among us." God became man. By accepting human body, He entered our history, took in joys and anxieties, sufferings and hopes of all mankind.
Talking about peace today, says the Head of the UGCC, we talk about Christ. When we seek the liberating truth, we seek Christ. When we long for justice in the world, we long for Christ the Savior.
"And here He is among us! Therefore, heaven and earth rejoice today, and all mankind unites with the angels in singing: "God is with us! Understand, all you nations, and submit yourselves, for God is with us!" He is with us in this New Year which is full of various fears, doubts and questions. He is with us at a time when we are so anxious and praying for peace. He is coming. Christ, our peace, is among us, "His Beatitude Sviatoslav emphasizes.
"I congratulate all of you on this Christmas day! I congratulate those who are at home and those who are far from their home, those who are in Ukraine and those who live on different continents around the globe. And from here, from our Patriarchal Cathedral of the Resurrection of Christ in Kyiv, I announce this good news that God is with us!"
"May our newborn Savior, the Head of the Church wished, "bless us all with peace, joy, and all kinds of good things! I wish you a feeling of heavenly light that shines on us today from this stable of Bethlehem".
The UGCC Department for the Information
PUBLICATIONS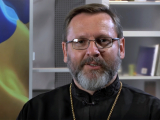 A vast cemetery, a mass burial, was found near the city of Izyum, in which more than 400 innocently killed and tortured people have already been...
MEDIA