I think this is an untimely idea. His Beatitude Sviatoslav comments on the idea of this year's Way of the Cross in the Colosseum
Tuesday, 12 April 2022, 23:13
In these days, His Beatitude Sviatoslav, Head of the UGCC, has received many appeals from the faithful of the Church and civil society, both from Ukraine and abroad, asking to comment on the idea that during this year's Way of the Cross, which takes place annually in Rome on Good Friday according to the Gregorian calendar, the Cross would be carried jointly by Ukrainians and Russians. The Head of the UGCC was also asked to convey to the Holy See the great indignation and rejection of this plan by Ukrainians around the world.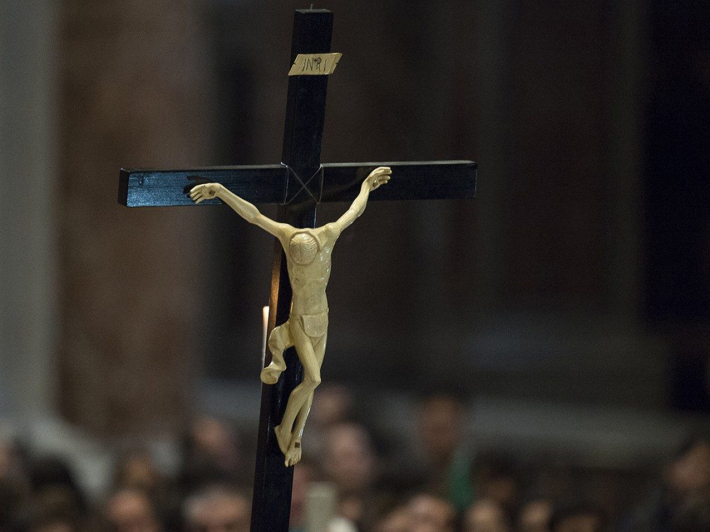 In his comment for the UGCC Information Department, His Beatitude Sviatoslav stated: "I consider such an idea untimely, ambiguous, and such that it does not take into account the context of Russia's military aggression against Ukraine. For the Greek Catholics of Ukraine, the texts and gestures of the Thirteenth Station of this Way of the Cross are incoherent and even offensive, especially in the context of the expected second, even bloodier attack of Russian troops on our cities and villages. I know that our Roman Catholic brothers share these thoughts and concerns."
The Head of the UGCC said that he had already conveyed to the Vatican the numerous negative reactions of many bishops, priests, monks and nuns, and laity who are convinced that gestures of reconciliation between our peoples will be possible only when the war is over and those guilty of crimes against humanity are justly condemned.
The Head of the UGCC asked to review this proposal. "I hope that my request, the request of the faithful of our Church, the request of the faithful of the Roman Catholic Church in Ukraine will be heard," said His Beatitude Sviatoslav.
Information Department of the UGCC
PUBLICATIONS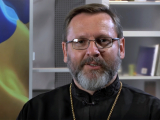 A vast cemetery, a mass burial, was found near the city of Izyum, in which more than 400 innocently killed and tortured people have already been...
MEDIA