Why do we pray and do not receive? Should I persevere in asking? Bishop Venedykt Aleksiychuk explains
Saturday, 06 August 2022, 19:25
Children who ask for something from their parents do not always get it either. I have been convinced more than once in my life: that if God did not give something, it turned out for good.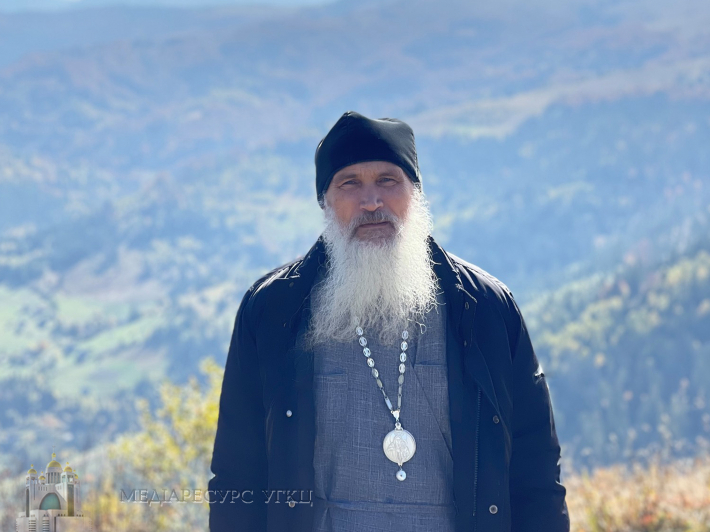 Bishop Venedykt Aleksiychuk, bishop of Ukrainian Catholic Eparchy of Chicago, said in an interview for the Department for Information of the UGCC. The interview was recorded during this year's Synod of Bishops of the UGCC, which took place in Przemyśl (Poland).
The bishop emphasized that "it is important to see that the Lord is behind everything that happens." "Even when God does not give something, it is out of love for us. Because the fact that I imagine that I need something is my idea, my stereotype, and my view, which is sometimes far from being right. Thus, it is important to listen to the Lord and pay close attention. When God doesn't give something, maybe I don't need it," the bishop expressed his opinion.
At the same time, Bishop Venedykt noted that a person must be persistent. "I assume, although this is my personal and slightly heretical view: sometimes when we ask, and it is not good for us, yet we are stubborn, God can give it. He acts like a loving father towards a child: if you already want and want it so desperately, then go for it! That is why I'm always careful about begging for something because you don't know for sure whether it's for good," explained the bishop.
According to him, an example for us is Jesus Christ: "In Garden of Gethsemane, He did not beg for the Father to remove the cup from Him, did He? He showed a human posture, saying: "Father, remove that cup from me. Yet not what I will, but what You will." It is very important to add "Thy will be done."
Bishop Venedykt explained that it is important to articulate some of your desires and beliefs to God. "I think one of the problems is that we play a role before God; we are not entirely sincere. But we have to tell Him what we want, what we need, what we feel. We should not be afraid to say: "God, I am angry with my neighbor; I cannot stand this or that person. But I entrust this situation and these feelings to You," he said.
The bishop gave an example from medicine, saying that "when we come to the doctor, we do not play a role, we do not add or silence any symptoms, but we say what is there." "And our relationship with God must also be truthful and honest. When we want something, we say: God, I want it, but let Your will be done. Similarly, when you don't want something: God, I don't want it, but let Your will be done," emphasized Bishop Venedykt.
The UGCC Department for Information
PUBLICATIONS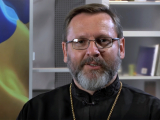 A vast cemetery, a mass burial, was found near the city of Izyum, in which more than 400 innocently killed and tortured people have already been...
MEDIA