Three hundred children and mothers who fled Ukraine because of the war began the school year with a prayer in St. Peter's Cathedral in Vatican
Monday, 12 September 2022, 23:05
The first month of autumn in Ukraine and worldwide is associated with the beginning of a new school year. Unfortunately, due to the unjust and cruel war waged by Russia against Ukraine, many Ukrainian children were forced to leave their homes and start a new path, with it a new school year in a foreign country.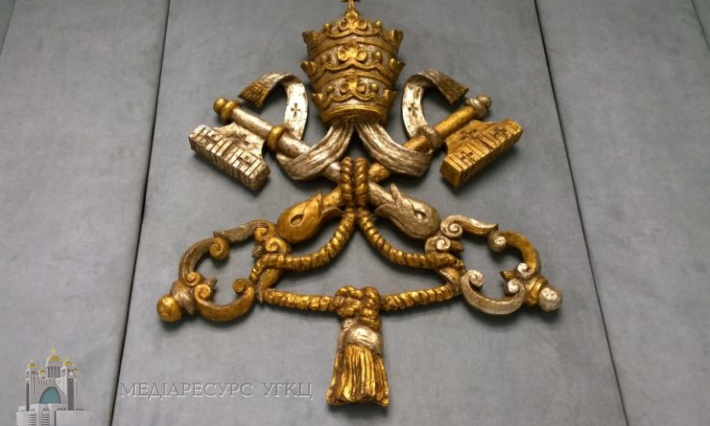 For Ukrainian children and their mothers not to feel abandoned and to be able to start the educational process in kindergartens prayerfully, schools, lyceums of Rome, the religious society Saint Sophia together with the Catholic school of the same name took part in the pilgrimage Ad sedem Petrina to Saint Peter's Basilica in the Vatican. On September 10, forcibly displaced children and their mothers took part in the Divine Liturgy in the cathedral, which was led by Fr. Carlo Ambrosio Setti, a well-known theologian and consultant doctor of the Congregation of Saints in the Vatican and the organizer of the retreat, in collaboration with Fr. Mark Semegen, president of the St. Sophia religious society, Fr. Vasyl Ilyk, an employee of the Vatican structures and confessor of the Saint Sophia Cathedral.
During the Divine Service, attended by about a thousand pilgrim children of various nationalities, including forcibly displaced families and refugees, a Ukrainian boy read a passage from the First Letter of St. Paul the Apostle to Timothy in Ukrainian. Also, during the Liturgy, the participants made a separate prayer request for peace to return to Ukrainian land.
A special surprise was the special greeting of Pope Francis, which was read at the end of the pilgrimage, to the young pilgrims, in which the Holy Father wishes them a successful start to the school year and entrusts them to the protection of the Holy Mother of God, giving his apostolic blessing.
As a gift, all children received shoulder bags with school supplies thanks to the efforts of the Apostolic Elemosinery and the Tabor International association.
Press service of Saint Sophia Religious Association
PUBLICATIONS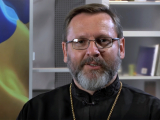 A vast cemetery, a mass burial, was found near the city of Izyum, in which more than 400 innocently killed and tortured people have already been...
MEDIA