"The resolving of the conflict between Greek Catholics and Orthodox in Western Ukraine should take place on both sides "– Cardinal Kurt Koch
Saturday, 21 December 2013, 15:36
The resolving of the conflict between Greek Catholics and Orthodox in Western Ukraine should take place on both sides, said Cardinal Kurt Koch, the Head of the Pontifical Council for Promoting Christian Unity. "Only by recognizing this we can move together into the future " - he said , responding to the journalists' questions during the press conference in Moscow on December 17th.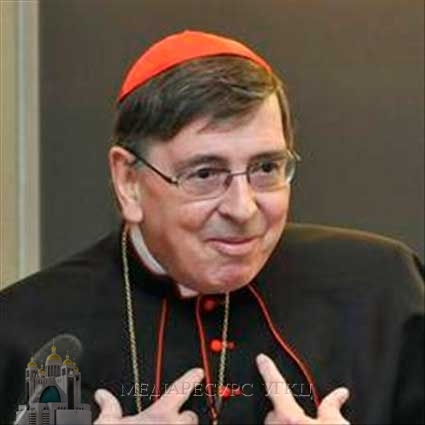 The correspondent of"The Blahovest -info " asked about the Cardinal's attitude to the problem , which complicates the preparation for a possible meeting between the Patriarch and the Pope (as it is believed in the Russian Orthodox Church). The statement of Metropolitan Ilarion of Volokolamsk was quoted in the issue, which was made on the Russian- Polish conference not long ago: "Even in the twentieth century, we have faced the situation that is still irremediable – it is the situation in Western Ukraine, where the Greek Catholics in the late 1980 - 1990ies forcibly expelled the Orthodox from churches and where there are still towns and villages, where the Orthodox do not have their own churches".
"I agree with Metropolitan Ilarion: The situation in Ukraine is very serious. But from my point of view, it has two sides, and Metropolitan Ilarion willingly speaks only about one of them. I have visited many parishes in Western Ukraine and saw the suffering on both sides. If the blame for what happened just lay on the Greek Catholics, we would have a big impact, "- he answered the question about the possibility of returning to the Orthodox thechurches.
"What is the blame of the Orthodox?" - asked the journalist of ITAR -TASS. "That should be answered by the Orthodox themselves. We must not forget that the Catholic Church was actually eliminated by the Soviets .The Greek Catholics were forced to change on the Orthodox Faith. And the fact that they came out into the public after the fall of the Soviet regime - is their right. Of course , this is the blame of the state government, and they with the Orthodox have to worry about the fact that the Greek Catholics got what is rightfully belongs to them , "- said Cardinal Koch.
According to him, this situation is also complicated by the presence of several Orthodox jurisdictions in Ukraine. During his visit he met only the representatives of the Ukrainian Orthodox Church (Moscow Patriarchate). However, the local Greek Catholic clergy have to contact with the Orthodox, who belong to the unrecognized Orthodox Church,and "it is much more difficult for them not to have contacts with those who do not communicate with the Ruthenian Orthodox Church ." "We must do everything toreducethis tension. If Orthodoxy in Ukraine was the only one that would be a major step towards solving the problem "-said the cardinal.
http://risu.org.ua
PUBLICATIONS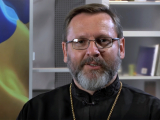 A vast cemetery, a mass burial, was found near the city of Izyum, in which more than 400 innocently killed and tortured people have already been...
MEDIA