The Head of the UGCC prayed for Ukraine at St. Sofia Cathedral together with the President and members of the AUCCRO
Saturday, 25 August 2018, 23:23
The Father and Head of the Ukrainian Greek Catholic Church, His Beatitude Sviatoslav, at the St. Sophia Cathedral on Independence Day of Ukraine together with the President of Ukraine, Petro Poroshenko and his family, prayed for Ukraine.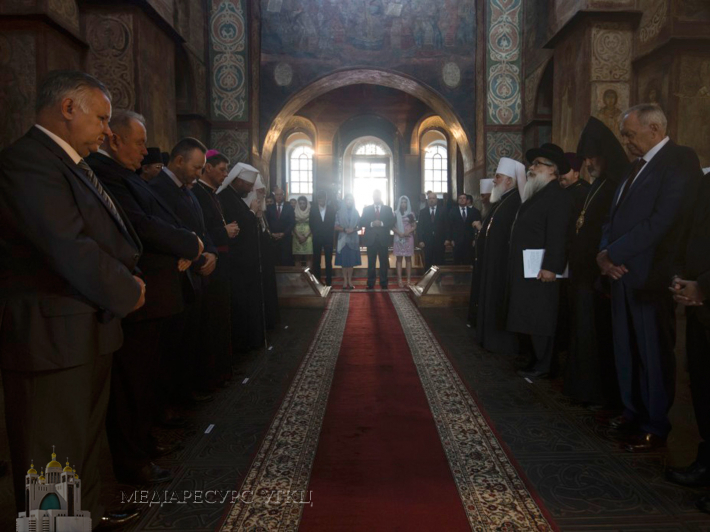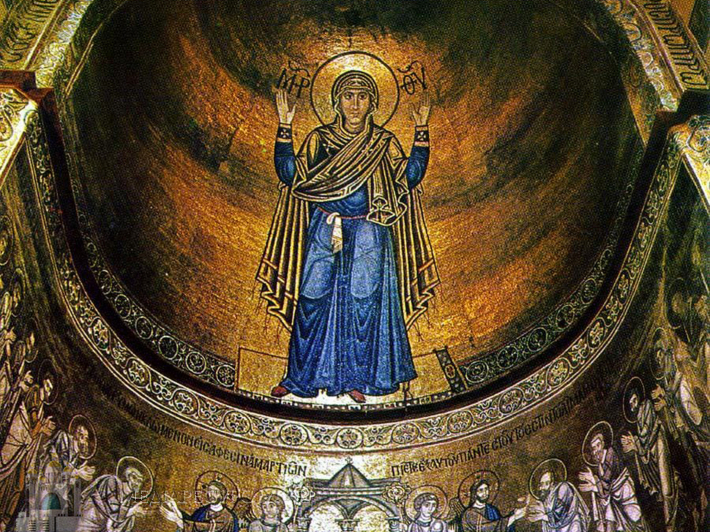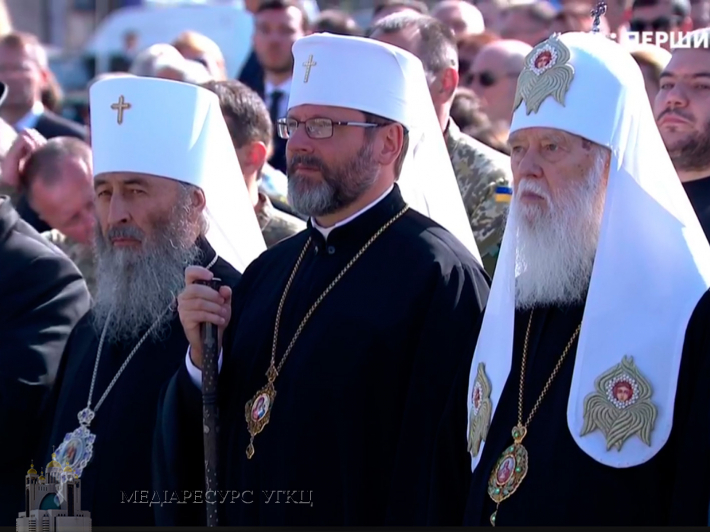 "O Lord Jesus Christ," - said the Head of the UGCC, His Beatitude Sviatoslav, - "on this day, we are together standing before Your holy face in order to thank You for the freedom and independence of our state.
We pray to You, send the grace of the Holy Spirit and teach all the children of Ukraine to love their homeland with the sacrificial love that You loved us.
Inspire the hearts of the leaders of our country for the sacrificial service for the good of our people.
Send the power of grace to our warriors so that they can fulfill their sacred duty to protect our Motherland.
As the intercessors before You we call today all the saints of our nation, Equal-to-Apostles Prince Volodymyr, the baptist of Ukraine, saint Ol'ha of Kyiv, Blessed Prince Yaroslav and all Ukrainian saints.
We stand in front of the face of Your Mother - our Kyivan Oranta, begging for Her cover and protection for our Ukrainian God's people. For the kingdom, the power and the glory are Yours, Father, Son and Holy Spirit, now and forever and ever. Amen".
In "Prayer for Ukraine", for the unity of our Motherland, peace and harmony also took part the leaders of all denominations and religious organizations of Ukraine. Everyone read his prayer.
At the prayer event were also the Chairman of The Verkhovna Rada of Ukraine Andriy Parubiy, the Secretary of the National Security and Defense Council of Ukraine Oleksandr Turchynov, the Head of the Kyiv City State Administration Vitalij Klytschko.
Following the "Prayer for Ukraine", the UGCC Primate took part in the solemn parade "The March of the New Army" on the occasion of the 27th anniversary of Ukraine's Independence.
Department of Information of the UGCC
PUBLICATIONS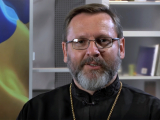 A vast cemetery, a mass burial, was found near the city of Izyum, in which more than 400 innocently killed and tortured people have already been...
MEDIA