St. Anne Ukrainian Catholic Church in Austintown, OH (USA) Held Its Annual Ukrainian Festival
Tuesday, 26 September 2017, 17:24
On September 24, 2017, St. Anne Ukrainian Catholic Church in Austintown, OH, a parish of the Ukrainian Catholic Eparchy of St. Josaphat in Parma, held its annual Ukrainian Festival.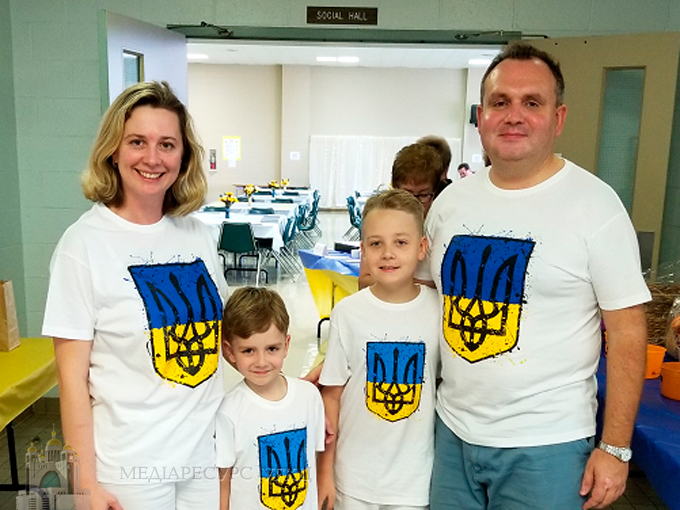 In addition to the delicious Ukrainian dishes, the festival's guests were able to enjoy the Ukrainian and Slavic songs and music, performed by The Zaps Orchestra. There was also a baskets auction and raffles. The festival took place within the context of the parish's 50th anniversary celebration this year.
According to Fr. Lubomyr Zhybak, pastor of St. Anne Church, "I am glad that our parish community continues to hold the beautiful tradition of having the Ukrainian Festival in the fall. I think people in Austintown, Youngstown, and other neighboring localities expect that each year St. Anne Church would have its festival in September and it's very important for our area, which is so ethnically diverse, to organize such events."
"There is so much division in the world right now, and so, the festivals like ours bring people together and amidst the delicious food, music, and dances they no longer see what divides them either religiously, or politically, or in whatever other way, but willy nilly they experience the beauty of humanity that could be experienced harmoniously, when everyone looks at each other as a brother and sister to embrace and love and not as an enemy to combat," states Fr. Lubomyr. "I hope that we will continue to keep this wonderful Ukrainian tradition for many more years to come," concluded the pastor.
The next Ukrainian Festival at St. Anne Church in Austintown will take place on September 30, 2018.
Department of Information of the UGCC
PUBLICATIONS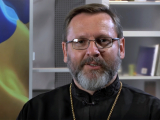 A vast cemetery, a mass burial, was found near the city of Izyum, in which more than 400 innocently killed and tortured people have already been...
MEDIA