"If one does not go to vote because one does "not feel like it", then it falls into the category of sinfulness…", His Beatitude Lubomyr (Husar)
Monday, 19 May 2014, 12:24
The one who votes is convinced that his vote is important and that it is one's real choice. As far as those, who do not go to vote, then it is necessary to understand the reason for such a position. If it is a position along the line of: "I don't feel like it" or "I don't care", -- then one can even consider this stand as one of sinfulness.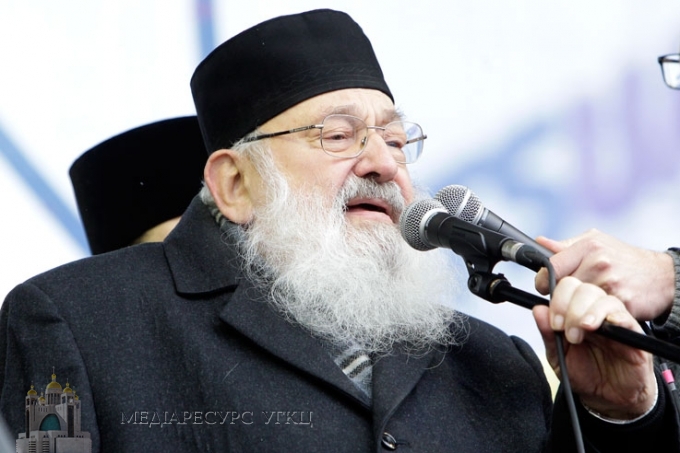 His Beatitude Lubomyr (Husar), UGCC Archbishop Emeritus, stated this conviction in an interview for Catholic News, the newest issue of which came out in the last few days. His Beatitude explains that such a feeling of unwillingness can be understood, "since in the past few years there were many negative things that took place during elections."
"One other reason for now wanting to go and vote can be the realization that certain candidates do not possess the appropriate professional qualities for such a responsible position," he says.
In order to select a worthy candidate for the position of President of Ukraine, it is necessary, believes His Beatitude Lubomyr, first to research his past, specifically that which he has done for his country.
Another criterion is to what a degree is the candidate ready to explain his steps and his decisions before the voters. "I want to see a concrete candidate with certain personal morals and professional qualities. Most of all, the candidate's personality is important to me. Even more, I would want to hear directly from the candidate, how the candidate explains his or her own political steps – in the past and in the future," explained the Archbishop.
His Beatitude Lubomyr advises the use of a principle which one of his acquaintances, who dealt with staff issues, followed in selecting individuals for responsible positions – "the principle of 3p's". First aspect — professionalism. It is important that the person has needed qualifications; possess appropriate knowledge as well as a political wisdom. Second aspect -- probity [uprightness in one's dealings]. The person has to be honest; not a swindler and trickster. The person should not lie, should not hide one's wealth. And finally, the third aspect --- patriotism. Does this person really love one's country?" advises UGCC Archbishop Emeritus.
UGCC Department of Information
PUBLICATIONS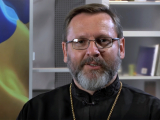 A vast cemetery, a mass burial, was found near the city of Izyum, in which more than 400 innocently killed and tortured people have already been...
MEDIA