His Beatitude Sviatoslav got acquainted with a process of erecting the first monument to patriarch Lubomyr Husar
Friday, 14 August 2020, 11:56
August 12, 2020 Head and Father of the UGCC His Beatitude Sviatoslav together with bishop Josyf Milyan, bishop-auxiliary of Kyiv Archeparchy got acquainted with the final stages of erecting a monument to a blessed memory of cardinal Lubomyr Husar.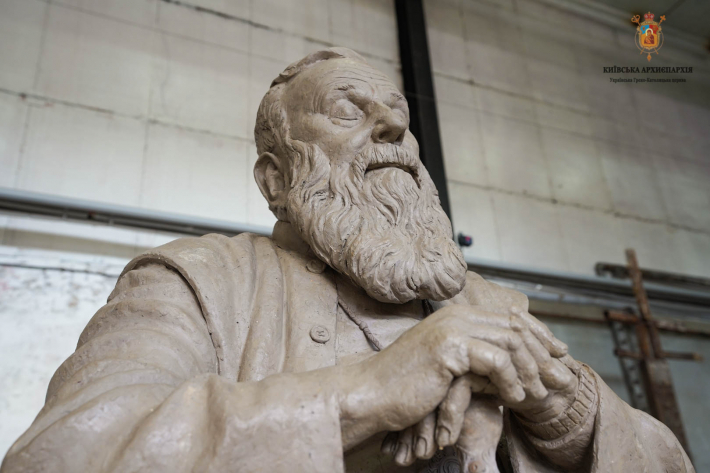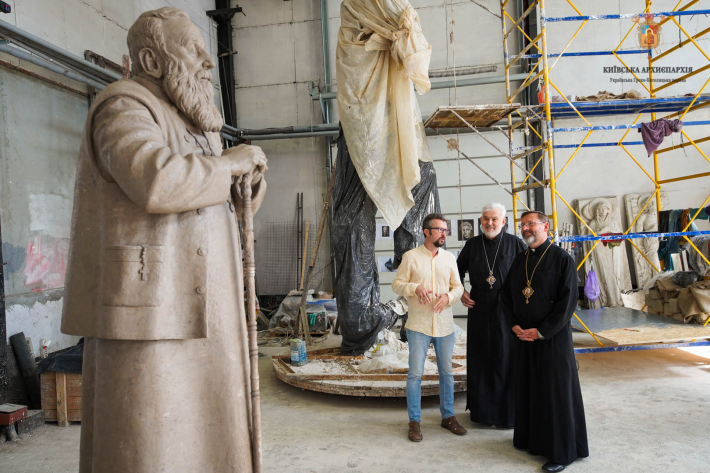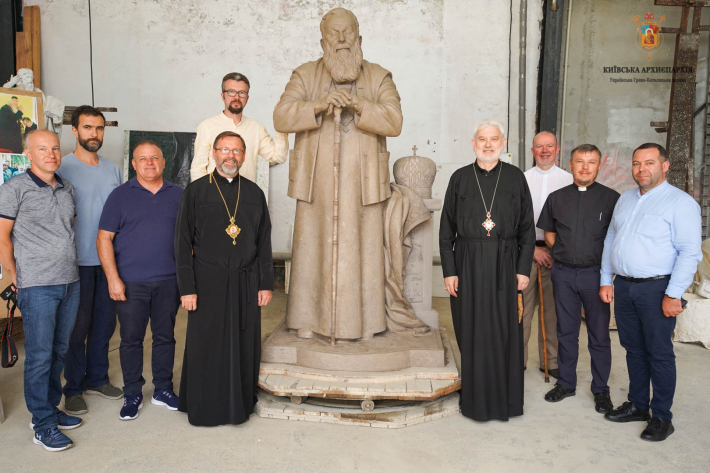 Holding a conversation with artists, His Beatitude Sviatoslav pointed out that it was going to be the first monument to Lubomyr Husar in the world. According to him it is a special mission undertaken by artists, which will be drawing its spectators closer to the life and personality of His Beatitude Lubomyr.
"Thank you for taking this responsibility upon yourselves. By creating this monument we create the future of our people. There is no nation without a memory. The memory defends us from evil and gives reasons to do good. It forms the nation and makes us always remember about our heroes, whose acts of bravery teach our future generations. Since children and adolescents need to form their spirituality on a good ground", emphasized Head of the Church.
Commenting on sculptors' work, Head of the UGCC mentioned that they managed to preserve deep human features of His Beatitude Lubomyr, as well as his hands, since his hands is a special way of a homily. Eyes, which can't see, are also hard to depict but even being closed they speak.
Bishop Yosyf Milyan complemented that a person who is keen on iconography can read a theology of hands in a sculpture of His Beatitude Lubomyr. His hands teach us the depth of his work, love and faith.
To add, a special Divine Liturgy is celebrated on the last day of each month at the Church of Intercession of the Blessed Virgin Mary, UGCC in Vinnytsia. Priests are praying for all who are contributing to erecting a monument to His Beatitude Lubomyr.
Press service of Kyiv Archeparchy
PUBLICATIONS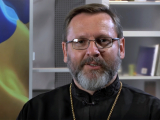 A vast cemetery, a mass burial, was found near the city of Izyum, in which more than 400 innocently killed and tortured people have already been...
MEDIA