Head of UGCC: We found common ground with Metropolitan Epifaniy
Saturday, 11 May 2019, 16:33
With Metropolitan Epifaniy, we have a very good relationship at the moment. This was said on May 9, by the Father and Head of the Ukrainian Greek Catholic Church, His Beatitude Sviatoslav in Philadelphia, during the presentation of his book Dialogue Heals Wounds.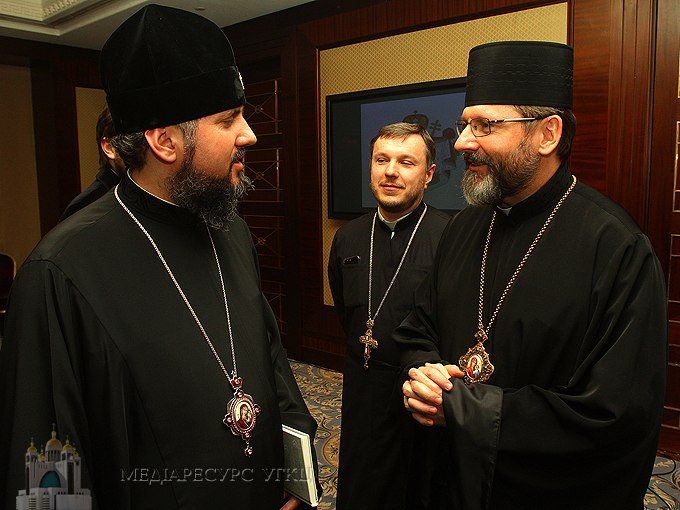 His Beatitude Sviatoslav said that Metropolitan Epifaniy, the Primate of the Orthodox Church of Ukraine, wrote to him in social networks a greeting letter on his birthday on May 5 this year. "They published this text on their official web resources. This is an unprecedented thing. So far this has never happened," said the Head of the UGCC.
"Although we wrote a lot of letters to our Orthodox brothers at the end of the Synod, we never had any answers from them. And I personally perceived this letter as a gesture of really great openness," said the Head of the UGCC.
The Head of the Church noted that in Ukraine with regard to ecumenism (dialogue to promote the unity of Christians) there is a problem, because in the broader Orthodox circle there are different visions of ecumenism. "Someone is more open, someone is less open. There are such hierarchs that say that they do not see us as equal interlocutors. Others are completely afraid of any dialogue with us, they say about the need to be cleansed of the Uniates and are quite closed," he said.
His Beatitude Sviatoslav expressed his hope that the Orthodox Church of Ukraine would develop, strengthen and be open to ecumenical dialogue.
"It is very important for us that the Orthodox Church of Ukraine went into a broad inter-Orthodox communion with other local Orthodox Churches. Now Moscow is trying to isolate them. Even more, Moscow even tries to isolate Patriarch Bartholomew because he has made a step towards Ukraine," said the Primate.
In the opinion of His Beatitude Sviatoslav, as long as the Orthodox Church of Ukraine does not receive a wider internal Orthodox communion, "to force ecumenical relations on our part is not wise."
The UGCC Department for Information
PUBLICATIONS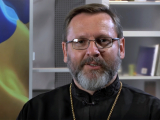 A vast cemetery, a mass burial, was found near the city of Izyum, in which more than 400 innocently killed and tortured people have already been...
MEDIA