Declaration of the Ukrainian Greek-Catholic Church regarding the violence against Rom (Gypsy) Camps in various regions of Ukraine
Wednesday, 27 June 2018, 15:38
The news of ever increasing violence in certain parts of Ukraine has caused me great concern and indignation. Recently a great tragedy occurred, which resulted in the death of one person and the injury of numerous others, including women and children.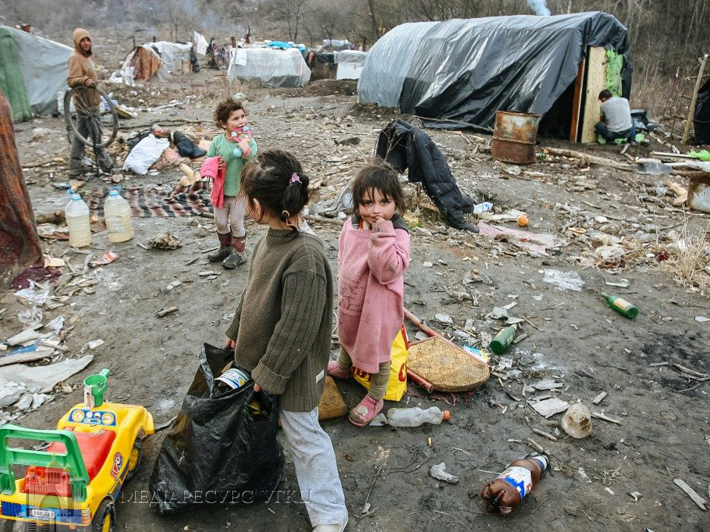 In the name of the Ukrainian Greek-Catholic Church I strongly condemn these acts. These type of actions – regardless of who committed them and what slogans these criminals used to justify themselves – are unworthy of a European nation and harmful to the independent Ukrainian State. Therefore, they only favour the cause of Ukraine's enemies.
Everyone who lives in our Country, regardless of ethnic origins or religion, must be considered a fully respected citizen of the Ukrainian State. The government must defend their rights and freedoms, above all: the right to life, safety, and free expression.
I call upon civic authorities to perform a transparent and impartial investigation, in order to identify the identities of the criminals that must be punished according to existing law. I call upon all citizens of Ukraine to strongly oppose this kind of behaviour which is absolutely opposed to Christian morals and human laws.
Our Lord Jesus Christ teaches us: "Love thy neighbour as thyself." (Mt 22:39) and, therefore, citing the Parable of the Good Samaritan, He explained that our neighbour is whoever is in need of our help. In this important and decisive period of our history, may the Law of God serve as the foundation of the construction of our common home: a free and independent Ukraine!
+ Sviatoslav
PUBLICATIONS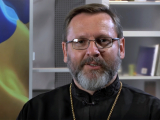 A vast cemetery, a mass burial, was found near the city of Izyum, in which more than 400 innocently killed and tortured people have already been...
MEDIA