A training for future military chaplains conducted in Zarvanytsia
Wednesday, 25 September 2019, 16:05
On September 20 seminarians of the UGCC, who are involved in services among military men participated in a training called "God's Platoon Soldiers" which took place in Maria's spiritual center "Zarvanytsia". It was mainly students of Kyiv, Lviv, Ivano-Frankivsk, Drohobych and Ternopil spiritual seminaries.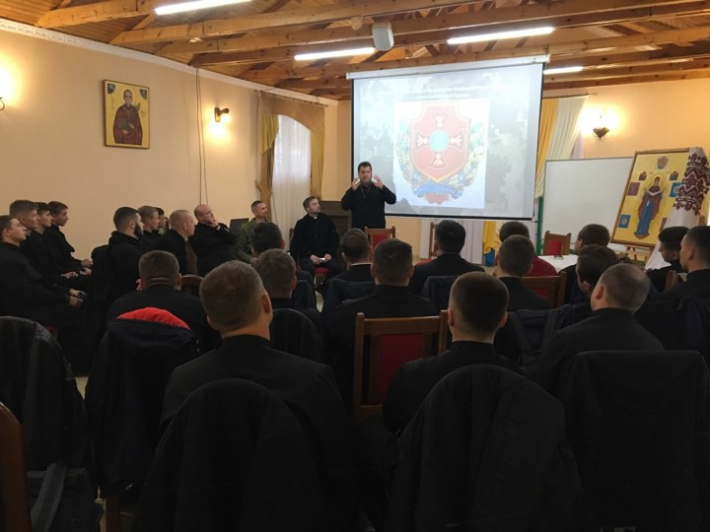 A meeting started with a joint Divine Liturgy at the Church of the Mother of God in Zarvanytsia, which led Fr. Andriy Zelinskiy, deputy head of Military Chaplaincy Department of Patriarchal Curia of UGCC.
After a prayer, military chaplains delivered a row of lectures for seminarians. Fr. Ivan Isayovych shared his experience of his ministering in the army. Fr. Stepan Sus, head of Center of military chaplaincy of Lviv Archeparchy of UGCC told how chaplaincy ministry was established in UGCC and what its further development. Fr. Tatas Kotsyuba presented a lecture "From your own family to a military one", where he discussed with seminarians his personal military experience. Fr. Rostyslav Vysochan, head of UGCC Council on Issues of Pastoral Care of the Ministry of Defense of Ukraine told about military pastoral care in Teaching Church Government.
A decree read by Fr. Ivan Rymar, rector of Ternopil High Spiritual Seminary named after patriarch Joseph Slipyj became an important event of the meeting. It is saying about an establishment of Center for pastoral care of armed forces named after St. Longinus.
At the end of the event, Fr. Andriy Zelinskiy gave a lecture "To safeguard spirit. Valuable grounds of chaplaincy service in the Ukrainian army".
Besides listening to lectures of experienced chaplains during a training, seminarians had an opportunity to talk in informal atmosphere and share the experience of their own services.
A training "God's platoon soldiers" for students of spiritual seminaries was organized by Military Chaplaincy Department of Patriarchal Curia of UGCC.
Military Chaplaincy Department of Patriarchal Curia of UGCC
PUBLICATIONS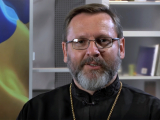 A vast cemetery, a mass burial, was found near the city of Izyum, in which more than 400 innocently killed and tortured people have already been...
MEDIA