12,000 Strong Turnout for SVIATO 25 in Churchill Square Sunday August 28, 2016
Monday, 29 August 2016, 15:37
After the final dance steps and musical notes from over 700 dancers, singers, and musicians, more than 12,000 (official final count based on event photographs) Edmontonians, Albertans, other Canadians, and International Visitors had made their way to Churchill Square in Downtown Edmonton. This event celebrated the 25th Anniversary of Ukraine's Declaration of Independence and the 125th Anniversary of Ukrainian Settlement in Canada. The one-day free festival ran non-stop from 1:00 p.m. to 10:00 p.m. and culminated in "the world's largest Ukrainian circle dance" and the lighting of the High Level Bridge in blue and yellow - Ukraine's national colours.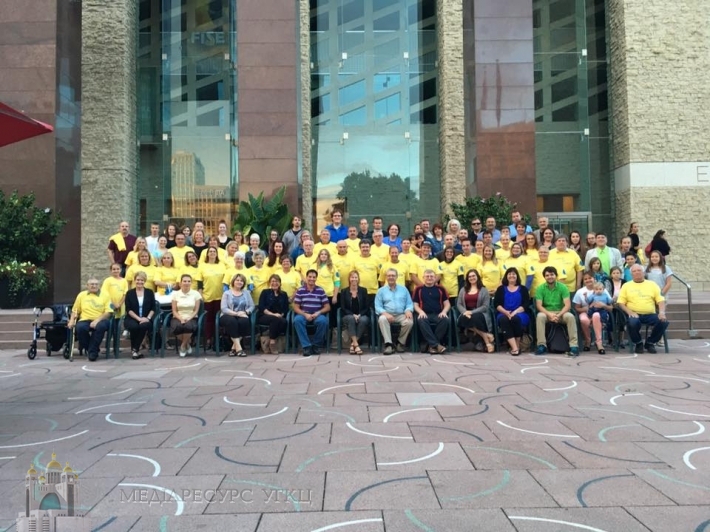 In addition to 27 performing groups, including bands, singers, choral groups, and dancers, SVIATO 25 (pronounced svee-A-toe) featured Ukrainian merchandisers and artisans, children's activities, food vendors, beverage gardens, and guest speakers including Councillor Dave Loken, Minister Deron Bilous [MLA], and Minister Amarjeet Sohi [MP]. A celebratory Prayer Service was led by his Eminence Bishop David, His Grace Bishop Ilarion represented by Archpriest Georg [sic] Podtepa, area clergy, and representatives from 10 lay organizations.

 The event also featured iconic performer and heralded "Heroine of Ukraine," Ruslana, who is remaining in Edmonton to perform in her own show tonight, Tuesday August 30, at the Northern Alberta Jubilee Auditorium.

 "Thank you to all the sponsors, volunteers, performers, and attendees for your tremendous support," said volunteer Executive Producer of SVIATO 25, and Former Speaker of the Alberta Legislature Gene Zwozdesky. "This special and important event will be remembered as the largest outdoor celebration of Ukrainian arts, culture, and spirituality in Canada."

 SVIATO 25 was presented by the volunteer SVIATO 25 Committee under the auspices of the Ukrainian Canadian Congress - Edmonton Branch: Taras Podilsky- Committee Chair, Orysia Boychuk- President of UCC-Edmonton, and other committee members, including Vlodko Boychuk, Roman Brytan, Svitlana Kadziela, Serhiy Kostyuk, Mark Kopinek, Cassian Soltykevych, Diana Szafran, Irena Szmihelsky, Darka Tarnawsky, Irena Tarnawsky, Maria Vorotilenko, and Gene Zwozdesky.

 
PUBLICATIONS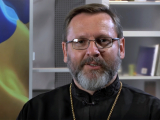 A vast cemetery, a mass burial, was found near the city of Izyum, in which more than 400 innocently killed and tortured people have already been...
MEDIA