Even if peace comes tomorrow, it is necessary to provide aid to Ukraine and support people for many more years, - Bishop Ken Nowakowski
Friday, 12 August 2022, 11:02
It will be necessary for many more years to assist Ukraine in its development, support people, and show them that God loves them. Bishop Kenneth Nowakowski, the ruling bishop of the Ukrainian Catholic Diocese of the Most Holy Family in London and Apostolic Visitor to Ireland and Northern Ireland, believes so.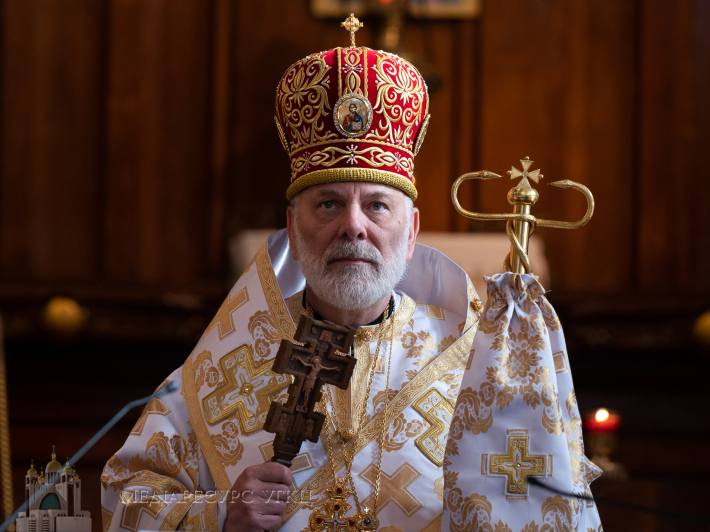 H Speaking about Russia's full-scale war against Ukraine, which is now on its 168th day, a Ukrainian bishop in Great Britain claims that he cannot believe that what is happening in our time can happen. "I think no one could believe that such a situation could have arisen in Europe in the 21st century," he said in an interview with the UGCC Department for Information.
According to him, it will be necessary to help Ukraine and Ukrainians for a long time. "We understand that we all have to work now. Even if peace comes tomorrow, it will be necessary for many more years to assist Ukraine in its development, but also to support the people, show that God loves them, that they are not alone, that they can count on our help," says Bishop Ken.
In a situation of war and healing of the wounds caused by it, the Church, he believes, should be together with its faithful. She must show light, must be ready to show love. "To build houses," says the bishop, "you only need money, but to support people, to allow them to live with dignity, it requires a lot of prayer and love for each other."
In the interview, the bishop talked about the diplomatic efforts of the Ukrainian Greek-Catholic Church and the Ukrainian community in Great Britain, initiatives to support people who came to the United Kingdom because of the war, as well as prayer, and humanitarian actions. Bishop Ken shared details of the visits to the Ukrainian Catholic Cathedral in London by British Prime Minister Boris Johnson on February 27 and Prince Charles and Duchess Camilla on March 2.
"He [Boris Johnson] came to our cathedral, prayed with us, and had the opportunity to communicate with the people who were at the service. Then there was a private conversation with him. It was impressive. He asked what, in my opinion, he should know about the situation in Ukraine, about the situation of Ukrainians in Great Britain and the United Kingdom as a representative of the state... We explained that this [Russian invasion on February 24] is not the beginning of a war – it has been going on for eight years, and on February 24 a major attack occurred. It is imperative because since then, we have had a meeting almost every week in Westminster, in the government, about how we can assist in England, Wales, and Scotland those who come to us, what are the difficulties and challenges with this, in particular regarding visas," he said the bishop.
Later it became known that Prince of Wales Charles and his wife Camila, Duchess of Cornwall, wanted to come to pray and meet with Ukrainians: children from Ukrainian schools, public figures, and figures of Ukrainian Churches. "They came, and we welcomed them to our cathedral," said Bishop Ken. –Later we had tea with Prince Charles and his wife. They had the opportunity to speak to each group. They were accompanied by representatives of four or five charities patronized by Prince Charles... We sang the Ukrainian national anthem, and Prince Charles sang it with us. And when he left the hall, he said: "Glory to Ukraine!" You can imagine the emotions! ... Then he and his wife returned to the cathedral, lit candles, and prayed privately."
"It was good advocacy for us and for Ukraine," the bishop believes, "people began to understand who we are, where we are and what we do. Other organizations began asking how they could help. And then the Ukrainian Catholic Diocese of the Most Holy Family in London with the Union of Ukrainians in Great Britain (UBU) created the Ukrainian Welcome Center – a coordination center for assistance to Ukraine."
With its parishes in England, Scotland, and Wales, the Diocese of the Most Holy Family has about 30 places where it receives migrants, has sponsors and a website with information for those who have arrived or are about to come. The church also helps newly arrived Ukrainians register for hospitals, schools, etc.
The UGCC Department for Information
PUBLICATIONS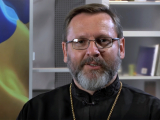 A vast cemetery, a mass burial, was found near the city of Izyum, in which more than 400 innocently killed and tortured people have already been...