5 FACTS ABOUT "VOLODYMYR STERNYUK: THE PRIESTHOOD DURING THE UNDERGROUND PERIOD" DOCUMENTARY
Sunday, 20 November 2016, 15:53
Since the beginning of November, the audience had the opportunity to watch the documentary "Volodymyr Sternyuk: The Priesthood during the Underground Period" on "Pershyi Zakhidnyi" TV (First Western TV) and ZhyveTB (LiveTV).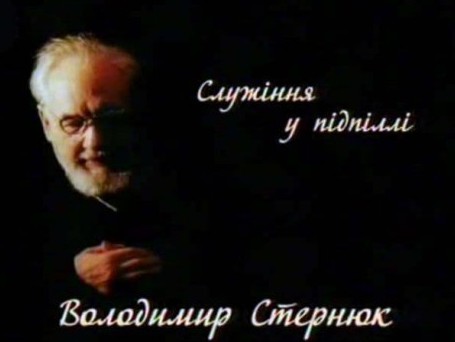 The film shows the life of the UGCC's underground, Volodymyr Sternyuk, who was the head of the forbidden Church in Ukraine as the locum tenens of the Head of the UGCC. While persecuted, the Metropolitan succeeded in educating an entire generation of young priests while also leading the Ukrainian Greek Catholic Church out of its underground status in the late 20th century.
The movie tells of the difficulties that the leadership of the UGCC met during this times and describes the role of the bishop Volodymyr, performing his role during the negotiations with the Moscow Patriarchate and the Soviet regime while being 83 years old.
The movie gathered the testimonies of the close surroundings of Cyrus, his pupils-priests from the underground seminary, and the underground bishop of the UGCC, Yulian Voronovskyi. Two witnesses were found that had been in the same cell with the future bishop during his imprisonment in 1947. The interview with the professor at the medical college, where Volodymyr Sternyuk had studied after coming back from being deported, was also recorded.
The authors draw our attention to the strong position of the Metropolitan in the relations with the regulating authorities of the Soviet Union. They talk about the methods of pressure and provocations used by the KGB to make the Cyrus Volodymyr resign the archiepiscopacy.
The film is based on the materials of the Metropolitan Volodymyr Sternyuk's Archive, with the funding of the Institute of Church History of UCU, of the Museum of Religious History, and of many other private collections. The unique pictures from the 50's of the 20th century are presented, depicting times such as when Cyrus Volodymyr worked as an ambulance attendant. Additionally, there is a video of the ordinations of underground priesthood given by Metropolitan Sternyuk in 1988.
As we announced, on October 31, the media project, The Week of the Remembrance of the Memory of the Church figures has started. The project was realized due to the cooperation of the Lviv Archdiocese of the UGCC, the Charity Organization of Ukrainian Film Initiative, and the TV channels. During the next week, a set of trailers and the documentaries were to be on air.
PUBLICATIONS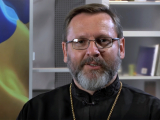 A vast cemetery, a mass burial, was found near the city of Izyum, in which more than 400 innocently killed and tortured people have already been...