Ukraine fights, Ukraine wins, yet we ask the world to show solidarity with us, - Head of the UGCC
Sunday, 27 February 2022, 21:27
The Father and Head of the Ukrainian Greek Catholic Church calls on the world to show solidarity with our country and not to remain silent and tell the truth about Russia's war against Ukraine.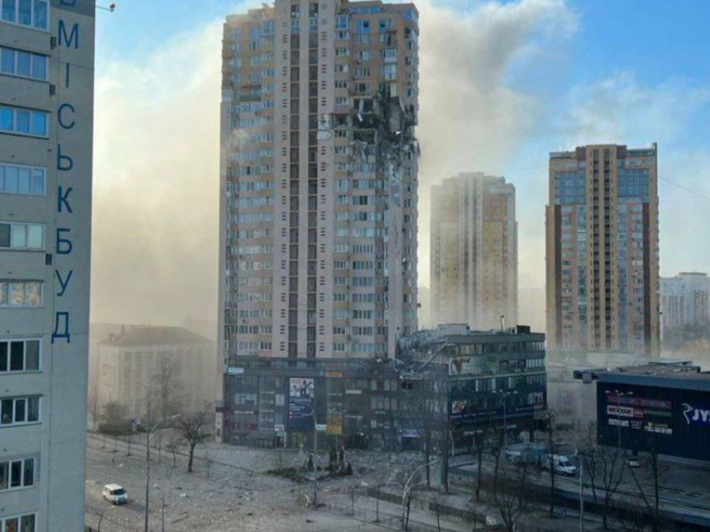 "Ukraine fights. Ukraine wins, but we ask the world to show solidarity with us and not be silent because the word saves, the word builds peace. Silence and indifference kills," he stressed.
The Head of the UGCC conveyed words of support from the Holy Father Pope Francis, who called him personally yesterday to express his support and literally said that he would do everything in his power."
His Beatitude Sviatoslav expressed his gratitude to the Pope and appreciated the fact that today the whole world community is beginning to mobilize, because the war must be stopped so that innocent people do not die and Ukraine has the right to develop freely.
He also thanked all those who have sent him letters of support and solidarity with Ukraine, with the Ukrainian people, with our Church over the past few days.
"I would like to thank the Council of European Bishops' Conferences and its President His Excellency Msgr Gintaras Grušas, Archbishop of Vilnius, as well as the bishops of Poland, Germany, France, England, Italy, the United States, Slovakia, the Czech Republic, Hungary and Croatia.
It was especially nice to receive a letter of solidarity signed by all Catholic bishops of Kazakhstan, speaking in support of our Ukraine and speaking in prayerful unity with our people, all those who in various ways support Ukraine in the name of our people, in the name of our state," the Head of the Church said.
"Today I ask everyone who hears us, everyone who will receive our voice from our blood-soaked Kyiv - fight for peace, stand up for those who need your help. Do everything to stop the aggressor and make him leave the Ukrainian land.
Whoever you are, whether you are heads of states and parliaments, whether you are politicians, military, church leaders, do your part - say your word in support for Ukraine," His Beatitude Sviatoslav urged.
Separately, the Head of the Church thanked His Holiness Patriarch Bartholomew, who inquired about him personally, about the circumstances here in Kyiv and assured of his fraternal prayer and support. "We see that in the face of death, in the face of brutal military force, we settle all church disputes and unite in the name of God for the good of people," he said.
The UGCC Department for Information
PUBLICATIONS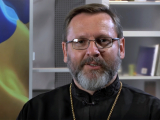 A vast cemetery, a mass burial, was found near the city of Izyum, in which more than 400 innocently killed and tortured people have already been...
MEDIA