His Beatitude Sviatoslav advised how to revive the Liturgy
Thursday, 18 July 2019, 14:59
Father and Head of the Ukrainian Greek Catholic Church, His Beatitude Sviatoslav at a meeting with the youth during the national pilgrimage to Zarvanytsia shared his advice on how to enliven the Liturgy.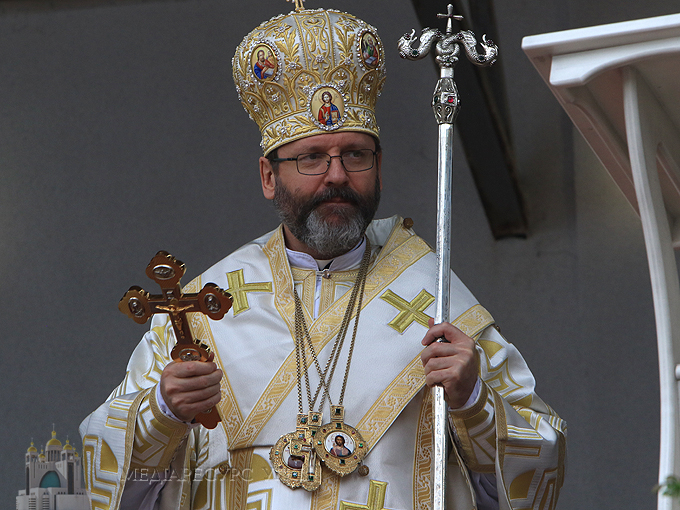 First of all, believes His Beatitude Sviatoslav, in order to revive the Liturgy, we must be active participants in it.
According to him, after the Second Vatican Council in the Catholic Church and in other communities, in particular the Protestant, there was a lot of discussion on this topic.
"There was a whole trend that began to treat the liturgy as a show. But then it became clear that the spectacle was a one-day fly. And the priest in such a liturgy-performance was supposed to act as a showman. And then they saw that such a revival of the Liturgy did not lead to a better experience of God," said the Primate.
"There is another way - to better prepare for the Liturgy, both for the priest and for the faithful," stressed the Head of the UGCC.
As an example, he mentioned a priest who initiated a truly liturgical reform in the Church. "He began to print texts for every mass, so that those who come to the temple had texts in front of their eyes and could participate in singing. Maybe we all should go that way," said the Bishop.
His Beatitude Sviatoslav gave two pieces of advice, which he received as a seminarian from his spiritual father Lubomyr Husar. "These tips have personally helped me a lot. The first thing he said - go to the Divine Services as a meeting. Not as a performance, but as a meeting ... We go to the Liturgy, not only to learn something there, to get some information, but to meet God. Moreover, to meet God Who wants to serve me. For Divine Liturgy is a moment when He descends from Heaven to serve me. Therefore, we call it the Service of God," convinces His Beatitude Sviatoslav.
And the second piece of advice: "Go to a meeting with God with this mood: 'God wants to say something to me, and I have to hear.' Believe me, if you go to the Service of God as to something new and different each time, God will speak to you. For the Lord God speaks. There are no two identical Divine Liturgies," says the spiritual leader of Ukrainians.
"And when you go out of worship, ask yourself: 'What did God say to me today?' You will see that you will come out of such a meeting with a full heart and a special word that God says to you," says His Beatitude Sviatoslav.
The UGCC Department for Information
PUBLICATIONS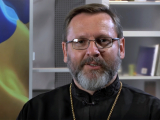 A vast cemetery, a mass burial, was found near the city of Izyum, in which more than 400 innocently killed and tortured people have already been...
MEDIA